SKILLS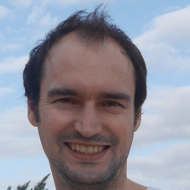 I'm Ulrich Pech, a Berlin based open minded software developer and always looking for excellent way to solve a task or problem.
A good code style and high testing coverage is matter of course for me.
I like to work in agile teams and independently.
I have a wide knowledge and practical experience in up-to-date web technologies, check my CV and Skills.
I like to create and connect things
Contact me by email.