Anycubic i3 Mega
The Anycubic i3 Mega is a good relatively low-cost 3d printer from China. It's a very useful tool for DIY projects based on the open source Prusa i3 made by Czech Josef Průša. Its a classic FDM printer with a 0.4 mm nozzle for the 1.75 mm extruder and comes with some nice features like touchscreen, filament sensor, SD-card reader, USB port for direct computer connection, spare hotend as well as an acrylic spool holder. The power supply is built in, an SD-card with a test print file, some Tools like a scraper, a pair of tweezers and more are also provided. The Anycubic Ultrabase heated bed makes the use of glue stick or blue tape obsolete for this 3D printer. With this headed bed the mega is capable to print PLA, PETG, HIPS, Wood and ABS. The maximum print volume of the i3 is 210 x 210 x 205 mm. The Anycubic i3 is delivered in good packaging by the manufacturer and only needs some minor assembling like connecting the z-axis to the main body and attaching a couple of connectors for the stepper motors.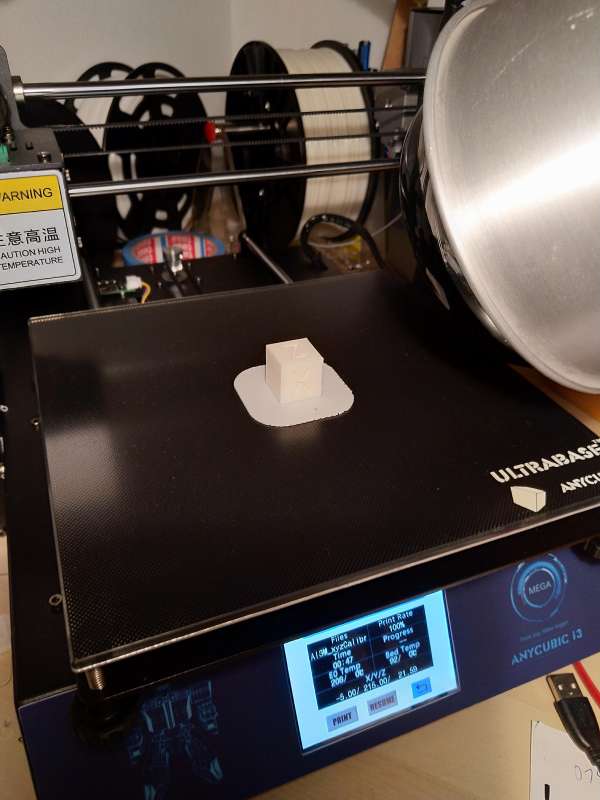 ABS warping or bending
The prints with PLA or PETG have a high precision and came out pretty nicely. The heated Ultrabase of the i3 Mega should be capable to print ABS on it. The problem with ABS is, printing it without any warping or bending of the print. In contrast to PLA is ABS more sensitive towards fast cooling. This can result in detachment of the print object because of the bending.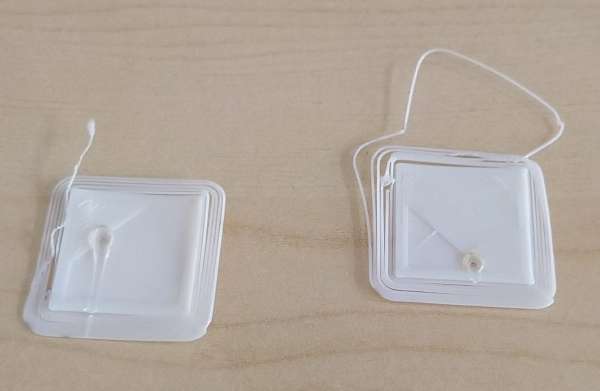 Print ABS filament
A common solution is, to build a housing around the 3d printer to keep the environment of the printer warm enough for the ABS filament. This is not always an option e.g. if there is not enough space on your desktop. A nice hack to archive a good print quality also with ABS filament is to use an infrared lamp pointing directly on the 3d printer under the nozzle.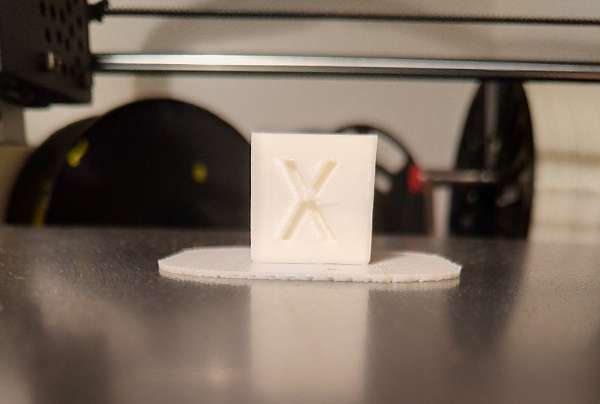 I use an old Nava infrared bulb with a floor lamp from Ikea. The infrared bulb has around 200 W and keeps the 3d print warm on the Anycubic. The best result came out in combination with a raft created in a slicer software the like Cura. As temperatures, I used 90° C for the bed and 230° C for the extruder. With that, the print of the calibration cube was pritend without any bending or warping.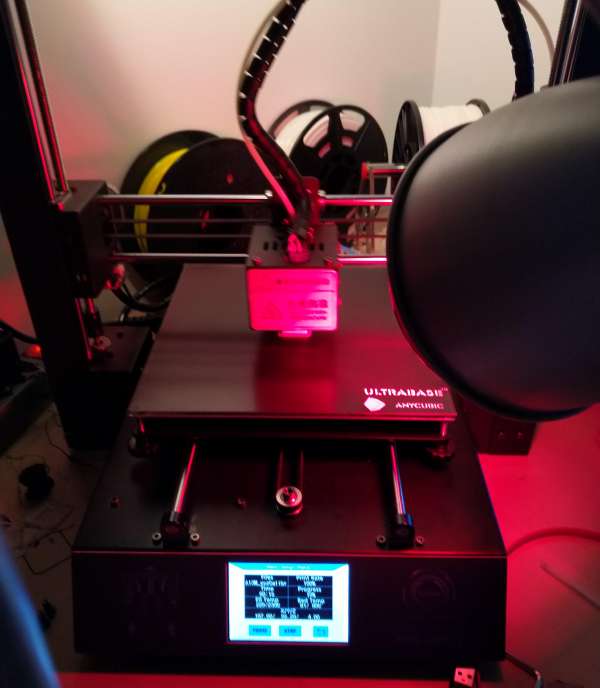 Be careful! If the printed object comes to close to the infrared lamp, e.g. after the 3d printer finished, it will meld the model in the head of the bulb.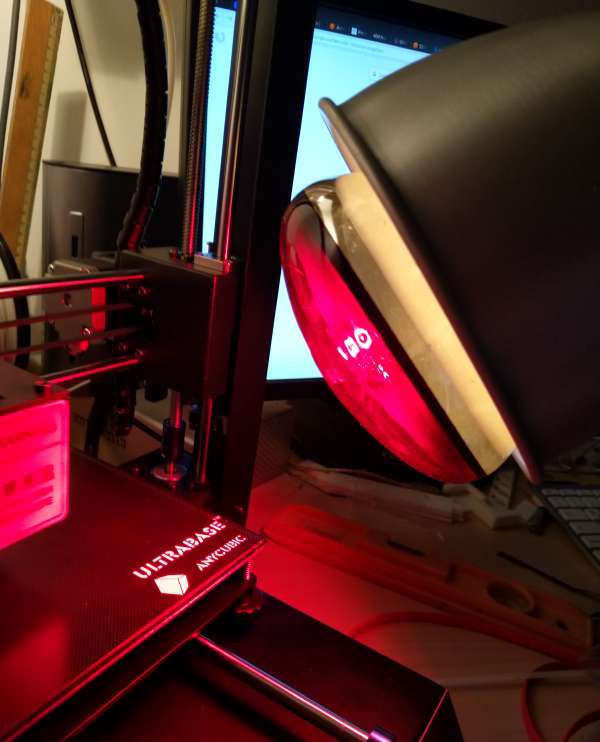 ---